Do you need legal advice on a divorce or the breakdown of a relationship? Have you been a victim of domestic violence? Mark Reynolds Solicitors have a team of Family Law Solicitors based across Liverpool, Leigh, Runcorn & Warrington. Call us for an initial consultation on 0800 002 9577, alternatively, fill out a contact form to the right or go through to our contact page. 
Mark Reynolds Solicitors are an established and trusted Family Law Solicitors, based in 4 offices across the northwest; Liverpool, Leigh, Runcorn & Warrington. Our specialist family law solicitors offer compassionate, pragmatic and cost-effective advice and will offer you guidance on any issues relating to family law.
We're Accredited Family Lawyers
We are accredited members of Resolution; an organisation of family lawyers and solicitors committed to the intent of resolving family disputes in a constructive and sensitive manner. Members of this organisation follow a strict code of practice that promotes non-confrontational approaches to family issues and encourages solutions that consider the needs of the family rather than individuals. As members of this organisation, Mark Reynolds Solicitors aim to provide quality legal advice and services to ensure that any family dispute is resolved as quickly and painlessly as possible.
We are also accredited by the Family Mediators Association; the home of professional family mediators that can seek to help families with guidance from expert impartial mediators. Mediation can be an alternative to the traditional approach of using solicitors, lawyers or even a judge who will make key decisions that could have drastic effects on your lives. Mark Reynolds offer a mediation service, you can read more about it here.
Family Disputes
When it comes to relationships and family, most of us will quite readily assume that we can resolve all of our issues privately without the law getting involved. The reality, however, is far more complicated than many of us would like to believe. In today's world, family life comes with its own batch of problems, and for each of these issues there exists a range of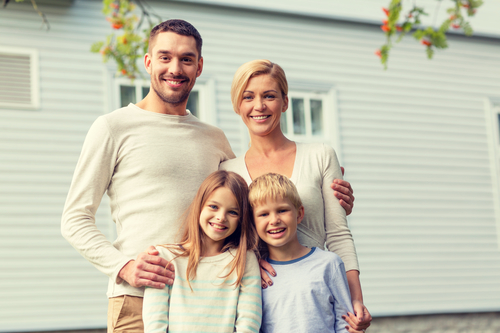 possible legal action to be pursued.
Of course, it is very important that as a family, you attempt to resolve your disputes in a calm and civil manner, settling the problem this way offers the best chance of an amicable resolution for all parties involved. Yet this is an idealistic hope and in some cases, there are in fact no routes available that do not require some form of legal involvement. It's an unfortunate truth, but to ignore it is even more unfortunate, as it is only by properly attending to the situation that it can be brought to a close. So after exhausting all the possible resolutions, you can think of to your family's situation, where to next?
What can our Family Law Solicitors do for you?
Here at Mark Reynolds, we offer a diverse range of legal services regarding family law and matrimonial problems in Liverpool, Leigh, Runcorn & Warrington; covering everything from residence orders and financial disputes to Mediation, an alternative to court. Our specialist team are exceptionally skilled in these matters; we understand the sensitive nature of the work we do striving consistently to provide the best possible service to our customers and producing favourable outcomes. We are, after all, Family Law Solicitors and as such we know what it means to be part of a family. We understand fully the stress and discomfort that arises when it comes time to seek legal assistance.
Our Family Law Solicitors based in Liverpool, Leigh, Runcorn & Warrington cover many fields of family law including:
For the most part, we aim to resolve all of the issues brought before us outside of the court through careful and tactful negotiations and discussion, as this approach allows us to minimise the stress and cost to you. However should these attempts at reaching a conclusion by way of conversation fail to resolve the dispute, you can rest easy knowing that we work just as well in court as we do outside of it.
Aside from this, we're also perfectly aware of the financial implications that legal recourse can have for our customers and so we offer a wide range of packages so as to best serve anyone in need of our skills and expertise. We understand that bringing the law into family matters can be a rather daunting experience, but in the end, the results we offer are always geared in the best interests of our customers and that of the family in question.
If you're struggling to reach an amicable solution to your current dilemmas, whether it's regarding adoption, divorce, co-habitation or judicial separation, please do not hesitate to contact our team and ask them what Mark Reynolds Family Law Solicitors can do for you. We aim to resolve all disputes as quickly and cost-effectively as possible so as to provide our customers with the best possible outcome, so why not come down to one of our Liverpool, Leigh, Runcorn or Warrington offices and have a friendly no obligation chat with us.
Contact Mark Reynolds Solicitors
For a no obligation chat about the concerns you have about family law please contact one of our team at the Liverpool, Leigh, Runcorn or Warrington offices on 0800 002 9577, and ask to be put through to a family law specialist. Alternatively, complete our online enquiry form in the red box on the right or by clicking here to go through to our contact page.