Our experienced solicitors are always available, can give you free and impartial advice, and will help you if you have suffered an injury abroad that was not your fault.
Am I entitled to make a Holiday Accident Claim?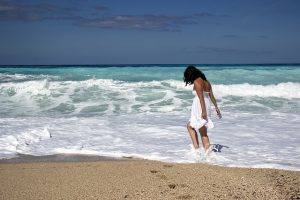 The law permits an injured party to pursue the organiser of a holiday for compensation if the holiday was booked as a package holiday. A package holiday is created when transport and accommodation (or other services not linked to transport or accommodation) are offered for sale in the UK at one all-inclusive price and cover more than 24 hours.
The injured party may pursue a compensation claim if their accident occurred during the holiday and was the fault of a party providing services.
For example, if you slip and fall on a wet hotel floor surface that has just been mopped and there are no warning signs displayed then potentially your holiday company or tour operator is responsible.
Types of Holiday Accidents
The list of accidents that people suffer whilst abroad is endless but the most common types of accidents include:
Accidents in hotel restaurants
Accidents on cruise ships
Accidents involving motor vehicles abroad
Swimming pool accidents
The law also can assist if you have been involved in a road traffic accident anywhere in the European Union (EU) or European Economic Area (EEA).
How Much is my Holiday Claim Worth?
Compensation for a personal injury is made up of different types of losses. Though not exhaustive these are typically:
Out of pocket expenses and loss: This includes the cost of your spoilt holiday, medical fees, lost earnings and travel costs
Future expenses and losses: These include earnings, medical and care fees, pension loss, home adaptations
A lump sum for the injury itself: The size of award will depend on the type of injury
Choosing your Holiday Claims Solicitor
It is the most important decision you will make – who do you trust with your holiday accident claim?
You want to know that your claim is in safe hands and that your chosen representative will do everything possible to win your case and to maximise your compensation award.
It is important to note that time limits for making holiday accident claims vary depending on the type of accident and the country where it happened. We advise you to speak to a solicitor as soon as possible to avoid losing the opportunity to pursue an accident claim.