A large proportion of the UK population rents their accommodation from landlords, but few tenants are fully aware of their rights when it comes to housing disrepair claims.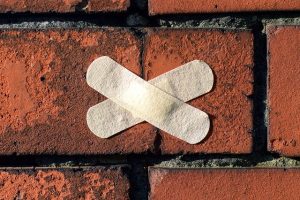 Landlords have a duty of care to their tenants, and they're required by law to keep accommodation in an adequate state of repair. Tenants are able to make housing disrepair claims against landlords that fail to provide safe living standards. If a personal injury arises as a result of housing disrepair, then you can make a substantial financial claim.
Mark Reynolds Solicitors offers expert advice if you feel you're entitled to make a housing disrepair claim due to personal injury sustained through inadequate housing standards. We can help you to claim the compensation you rightly deserve.
What Is a Housing Disrepair Claim?
If you rent your home, then your landlord is responsible for making repairs on the property. If they fail to do so, then you're eligible to make a housing disrepair claim against them for any damages, including personal injury, which may arise as a result of the disrepair.
Your landlord is required by law to ensure that a property meets health and safety standards, for example, appropriate sanitation and adequate heating. If these aren't met, then you're entitled to pursue a housing disrepair claim. Housing disrepair claims can be tricky legal cases to enact however, so it's always best to employ the expert knowledge of an experienced solicitor to make the claim.
Tenants must inform a landlord of the disrepair before a case can be brought against them. A housing disrepair claim can be defined as a legal process that's enacted by a tenant against a landlord for failure to act once they've been notified of the disrepair and the potential danger to the tenant's health and safety.
Who Is Responsible for Maintaining Housing?
Housing disrepair claims can be tricky cases and they're cases that are best handled by experienced solicitors, because there is a fundamental distinction drawn between who is responsible for maintaining what when it comes to housing.
Things can get complicated because the maintenance of a property isn't the sole duty of the landlord. In fact, tenants are expected to make minor repairs and are responsible for everyday upkeep of the home, such as keeping things clean.
A blown light bulb will be the responsibility of the tenant to replace, whereas it's the landlord's duty to make sure that important housing infrastructure such as heating or plumbing is fully functioning.
There's also a significant distinction between repair and improvement. The landlord is responsible for repair jobs on the house. That means it's the landlord's job to keep the existing infrastructure working. It's their responsibility to repair doorframes, replace boilers or keep the electrics in working order, as long as these things have been degraded by wear and tear and not because a tenant deliberately kicked in a door.
If a tenant has made improvements to the property, as in they've added a new feature that wasn't there originally, then the landlord has no duty of care for this. The landlord is also not required to make improvements if they aren't necessary.
For example, a tenant might feel strongly that there should be double glazing installed in the house, to keep in the heat in winter, for security, or to save money on bills. But the landlord doesn't have an obligation to improve the structure of the house and fit double glazing if single glazing is already there and in an adequate state of repair.
In order for a housing disrepair claim to be successful, it needs to be proven that the landlord neglected their duty to provide adequate repairs or infrastructure to the property, and because of this the tenant suffered and was potentially caused harm or personal injury as a direct result.
The Landlord and Tenant Act 1985
A landlord's main duties and responsibilities for housing are laid down in law through the Landlord and Tenant Act 1985. This outlines the key responsibilities of the landlord. If any of these have been broken, you might be entitled to make a housing disrepair claim against them. These include:
A property must meet fire safety regulations
Gas, electricity, water and sanitation must be in working order
Central heating and wiring must be working
The landlord must provide adequate security for the property
External structures, such as gutters, must be kept clean and structurally sound.
The more recent Homes (Fitness for Human Habitation) Act 2018 also contains the provision that
A property must be free of mould and damp.
Because of the potential crossover between what a tenant is expected to keep in working order and what a landlord is expected to repair, housing disrepair claims always need sufficient evidence to be fought, and it helps to have an expert solicitor on your side.
What Kind of Personal Injury Can Housing Disrepair Cause?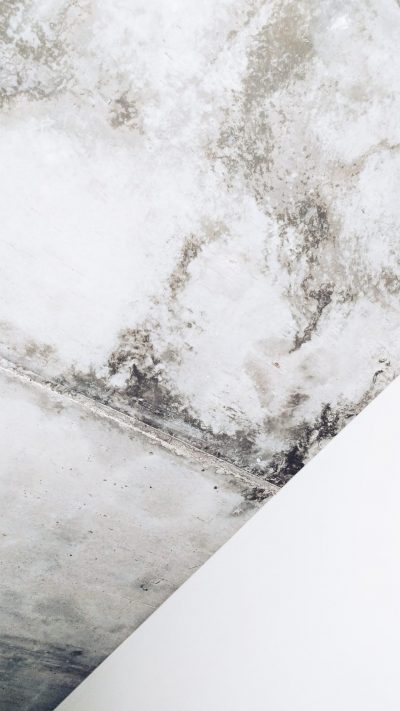 Landlords have a duty of care to their tenants. If their neglect and lack of repairs lead to a personal injury, then the tenant will be entitled to compensation through a housing disrepair claim.
There are many different types of injury that can be caused by housing disrepair, but a few of the most common claims will involve the following circumstances:
Respiratory diseases caused by mould or damp
Physical injuries caused by poor lighting in the home or poor infrastructure (for example, an injury caused by a falling tile or door)
Asbestos-related illnesses (this can be a problem in older houses)
Injuries sustained by faulty electrics
Injuries sustained due to structural problems inside or outside the house.
Injuries can be short term or long term, so you could claim for a physical injury caused by a broken window. Equally, a claim could be filed by a person diagnosed with a respiratory illness due to long-term damp conditions in the property.
Importantly, there needs to be a clear link between a tenant's health problem and the disrepair, and these need to be established and proven during the claim. Legal advice will be necessary, as personal injury protocol must be followed.
How Can Bad Weather Contribute to an Injury?
Bad weather can lead to housing disrepair claims, as bad weather can directly lead to mould and damp forming in a home. It's the landlord's duty to keep their property mould and damp free, and if this requirement isn't fulfilled, then these adverse conditions can lead to personal injuries.
Damp and mould can cause respiratory illnesses, which in many cases can be quite severe and lead to large claims against the landlord if they failed to prevent mould or damp outbreaks.
Bad weather can also cause structural damage to a house, to the roof, doors or windows, and the landlord needs to make adequate repairs in this instance, as it's not the fault of the tenant. If the tenant sustains an injury because of damage caused by bad weather, they could have the right to claim compensation.
How Could Bad Workmanship Contribute to an Injury?
As well as bad weather contributing to an injury related to a housing repair claim, bad workmanship could also cause injuries.
If infrastructure degrades due to bad workmanship, then this is the landlord's problem to fix, as they made the initial work and obviously didn't ensure it was completed to a high standard. Bad workmanship can cause a range of injuries, from falling doorways, broken stairs or banisters, to faulty electrics or broken tiles and slates.
If it's established that shoddy workmanship brought about an injury, then the tenant should claim compensation.
How Can I Prove Housing Disrepair Led to an Injury?
To win a compensation claim for personal injury related to housing disrepair, it's integral to prove a direct relationship between the injury and the state of disrepair.
You will need evidence of the state of disrepair. This should be as detailed as possible, including photographic evidence where possible of the damage or neglect that caused the injury. For example, if you're trying to claim for a respiratory disease, then you should keep evidence of the mould or damp that may have caused it.
If you've sustained an injury, then try to photograph the broken banister that caused it or the falling windowpane. Having eyewitness accounts (from fellow housemates for example) will also strengthen an initial claim.
In addition, you will need medical evidence. You need to visit your GP and have written notes from a medical professional that they believe there is a direct link or a strong correlation between your injury and the state of disrepair. This is the most important evidence needed in a personal injury claim, as it needs to be clear that the landlord's neglect directly led to your injury.
How Do I Make a Claim?
The first step in making a housing disrepair claim and a related personal injury claim is to collect the necessary evidence. You need appropriate evidence of the neglect and evidence of your attempts to inform the landlord about the neglect. You will also need evidence of your health problems from certified medical professionals.
To make a claim, you should contact personal injury specialists such as Mark Reynolds Solicitors, who will start the legal processes involved in filing a claim. It might be the case that the landlord will settle out of court, but if necessary the case will be taken to court in order to win your compensation.
How Long Does a Claim Take to be Resolved?
Making a housing disrepair claim is a legal process. For that reason, the length of time it takes to make a claim can vary drastically from one case to the next. Each claim will be different, and dependent on a number of separate factors.
Our solicitors always endeavour to make the process as simple, straightforward and as quick and painless as possible, and we always keep you informed and involved at every stage of the process, no matter how long it takes.
How Much Can I Claim?
The amount of compensation you can claim from a landlord for injuries sustained due to housing disrepair depend on how serious the health problems are and, importantly, how long they have lasted or are expected to last.
You can claim for personal injury damages directly related to the disrepair, as well as wages or earnings that you've lost because of this injury or illness. If the injuries sustained are long term and likely to affect you for the rest of your life, then you'll be entitled to claim for much more than if the injury is purely short term or has completely healed or disappeared.
The amount you can claim is dependent on a number of factors, and each case will produce levels of different compensation. At Mark Reynolds Solicitors, we're committed to winning you the highest compensation possible for your personal injury claim.
No Win, No Fee with Mark Reynolds Solicitors
Mark Reynolds Solicitors works on a 'no win, no fee' basis, so there's nothing to lose by giving our expert housing disrepair team a call. By pursuing your claim through us, you'll only ever pay any fees if you win.
Our experienced team has dealt with countless housing disrepair claims, and we can offer insider knowledge, expert legal advice and world-class representation. We offer a bespoke service that's tailored to your personal claim and your unique needs, as we know that no two cases are ever identical.
We aim to win the largest compensation possible, within the shortest time frame our solicitors can work in to make certain that you get the money you rightly deserve from your housing disrepair claim.
Our high success rate has ensured that we're one of the most popular solicitors in Liverpool, Leigh, Runcorn and Warrington. Our friendly team is not only highly skilled in what they do, but offers a professional yet personal service.
For more information about making a housing disrepair claim, contact Mark Reynolds Solicitors on 0800 002 9577 or fill in our online contact form. We're waiting to take your call.