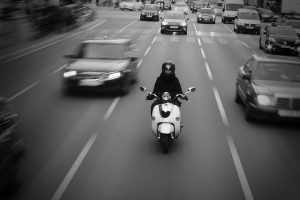 Mark Reynolds Solicitors can help you with your motorbike accident claim.
If you or someone you know has been involved in a motorbike collision, you may be entitled to compensation. Here at Mark Reynolds Solicitors we can help you may a claim and make sure you get the compensation you are entitled to.
In many cases, motorcyclists are particularly vulnerable and often a motorcyclist is more exposed than the car driver to serious injuries, through no fault of their own. Even if you are partially to blame for the incident, you are still entitled to make a compensation claim.
Mark Reynolds Solicitors have a dedicated team of solicitors who have extensive experience and understand what is involved in a motorbike injury compensation claim. We appreciate the importance of the long-term physical, social and financial impact resulting from what can often be a serious injury.
Some of the common causes of motorbike accidents are:
Being knocked off when not seen by motorists at a junction
Other road users' lack of awareness of motorbikes, especially at junctions
Motorists failing to see a motorbike because of car windscreen pillars
Motorcyclists having problems on bends or overtaking
Other causes could be due to poor road conditions at the time, which can include:
Potholes or uneven surfaces, due to lack of road maintenance
Loose chippings
Debris in the road
Diesel spillage
When you bring a claim with Mark Reynolds Solicitors we will ensure that the claims process is as easy as possible. We will guide you through every step of the claim providing help and support in addition to fighting for the maximum amount of financial compensation on your behalf.
As well as assessing whether your motorcycle accident compensation claim is valid, we'll help you to compile all evidence to prove that the accident was not your fault, negotiate with the guilty party on your behalf and attend court to present your case if required.
What's more, as part of our No Win No Fee policy, if your claim is unsuccessful then you won't have to pay us a penny.
Starting your motorcycle injury claims process couldn't be simpler: all you or your representative needs to do is contact our experienced staff on our free phone number for a no-obligation conversation in which we'll discuss your case and assess it thoroughly. After that, if you decide to go ahead with your claim then one of our experienced solicitors will visit you either at home or in the hospital to discuss your case thoroughly.
Call our free phone number now – 0800 002 9577 – or complete our online form and a solicitor will be in touch with you without delay.