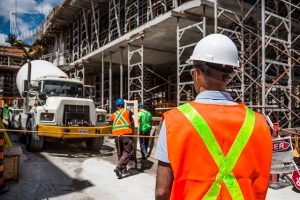 When we go to work we should be safe in the knowledge that our employers will do all they can to protect us from injury and illness. Sadly, thousands of workers are injured in accidents at work or develop a work-related illness every year.
Injuries and illnesses can be caused by anything from a lack of training, to faulty equipment to exposure to dangerous chemicals and substances. If you have suffered an injury or illness as a result of your working conditions, you may be able to make a personal injury compensation claim.
Even if you are a casual worker or consider yourself to be self-employed, you may well still be able to make a claim.
We have specialist teams of solicitors who are dedicated to helping people claim compensation after an accident at work or a workplace illness. Over the years we've helped thousands of others to claim, so you can be sure that we the experience needed to help you get the compensation you deserve.
How Compensation Can Help You
Suffering an injury or illness at work can have serious consequences for you and your family. When we work with you to make a claim, we will make sure you get the maximum amount of compensation to:
Repay you for any lost earnings or future loss of earnings if your injury or illness is so bad that you have to take time off sick or cannot return to work
Pay for private medical treatment to help you to recover as quickly as possible
Reflect the fact that you have suffered pain and injury because your employer did not take proper care of you
Repay you for any expenses that you would not have otherwise had to pay, such as the cost of travel to hospital appointments.
How Mark Reynolds Solicitors Can Help You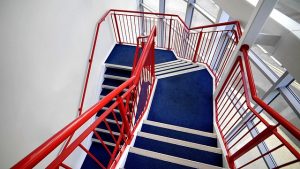 We have a team of dedicated, experienced personal injury solicitors who specialise in helping people to claim compensation for injuries and illnesses that have happened at work. We want to make sure that you receive the best compensation possible and that you are given support to recover from your injuries or ill-health.
Some more complex personal injury claims can take time to reach a settlement, but if you are struggling to pay the bills because you are not able to work, or if you need private treatment to help you to recover more quickly then we can ask the court to give you some of your compensation early to help you with your immediate needs.
Our specialist personal injury solicitors have helped thousands of clients to claim compensation in a range of circumstances, including:
Injuries caused by lifting and manual handling
Injuries caused by slips and trips at work due to poor working environment
Injuries due to lack of training or safety equipment
Injuries due to faulty work equipment
Repetitive strain injury
Vibration white finger
Workplace stress
Tinnitus, deafness and other hearing problems caused by noise at work.
Our personal injury solicitors aim to give you good, solid advice in plain English throughout your claim, so you will always know what's happening. Our specialist Employment Law department can also offer advice about your employment rights if necessary.