Most people have the misfortune to have at least one road accident at some time in their life. The overwhelming majority do not result in serious injury. However, for the accidents that are more serious, our specialist solicitors provide all the practical help you need and give you honest professional advice.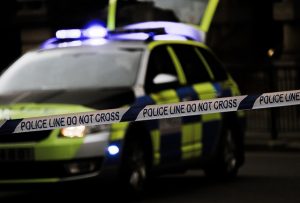 We realise that being involved in a road traffic accident can be a confusing, disorientating, and sometimes life-changing experience. Here at Mark Reynolds Solicitors in Liverpool, Warrington, Runcorn and Leigh, we understand that many people still feel anxious about their accident even several weeks or months later. This is exactly why we aim to take the hassle out of making a claim for RTA (road traffic accident) compensation.
Whether you were the driver, passenger or a pedestrian, a cyclist or a motorcyclist or a train or bus passenger, our solicitors listen to your concerns and give you sympathetic, friendly and realistic advice about whether you can make a claim.
Road traffic claims we commonly deal with include:
If you pursue a claim we get on with it quickly and obtain maximum compensation.
We make arrangements to help you move on from the accident:
We arrange for a temporary replacement car to be delivered to you. It will be similar to your own and suitable for your needs, and have your own car repaired. Unlike insurance companies, we guarantee that the replacement car provided will be the same as or better than your own. You will not have to pay us for this as it will form part of your claim.
We arrange for you to see a doctor near to you to obtain a medical report on your injury and we can arrange for physiotherapy, counselling or other treatment if necessary. Again you will not have to pay us for this as it will form part of your claim.
We make a claim for compensation for your injury including whiplash and to recover financial loss you may have suffered as a result of the accident.
If the accident was not your fault, we can claim in cases which may not appear straightforward to you:
Road traffic accidents which happened in a different country
Cases involving children
Uninsured or untraced drivers
Cases involving defective vehicles or using a defective vehicle from your workplace which may involve the Employment Law team
Even if you think you are partly responsible for the accident, we can talk to you about what happened and advise you. You may still have a valid claim. Our solicitors have an excellent track record, successfully representing hundreds of RTA claimants every year.
Speak to one of our team about making a claim for RTA compensation. Mark Reynolds Solicitors are expert accident compensation solicitors with a wealth of experience with tripping and slipping claims.
To find out if we can assist you with your claim at no cost to yourself, contact us today.