Have you suffered as a consequence of an injury or illness that wasn't your fault? We have personal injury experts waiting to help. Call Mark Reynolds Solicitors offices in Liverpool, Leigh, Runcorn or Warrington for a free initial consultation on 0800 002 9577.
Alternatively, fill out a contact form on this page, or visit our contact page.
If you have suffered a personal injury or contracted an illness, you may find that you've had to make drastic changes in your life. Accidents and injuries can occur almost anywhere such as at home, at work or on the road and according to the Royal Society for the Prevention of Accidents, around 1.2 million people suffer from diseases or injuries attributed to their workplace every year.
Why Call Mark Reynolds' Personal Injury Solicitors?
We are proudly accredited by the Association of Personal Injury Lawyers, an organisation dedicated to changing the law through protecting and enhancing access to justice, and improving the types of services provided for victims of personal injury. As members of this organisation, Mark Reynolds Solicitors continue to drive the high-quality standards we achieve when dealing with personal injury claims through our highly experienced solicitors and lawyers.
Here at Mark Reynolds Solicitors, our experienced Personal Injury Lawyers understand that compensation is only half of the story. The other half is the access to the appropriate medical care, support for you and your family, and rehabilitation to ensure that you are back to living the life you had before your injury.
No matter how you were injured, you can rely on our expert team of no-win-no-fee lawyers here at Mark Reynolds Solicitors to fight for you and support you in order to achieve a positive outcome for you and your family.
How Do Our Personal Injury Solicitors Process Your Claim?
Mark Reynolds personal injury lawyers believe that when you have an accident, excellent and simple to understand legal advice is imperative, especially for those that want to pursue a compensation claim. This is why our lawyers and solicitors are hired based on experience and professionalism in the industry, we only work with the very best. An example of how we process compensation claims is:
Firstly we receive your call or contact form submission, our team operate from 8:45 am to 5 pm weekly and we even do call outs to people that have suffered such a personal injury that prevents them from physically coming to the centre. Your enquires are completely free of obligation and we will give you a free consultation from one of our personal injury solicitors. We will call you afte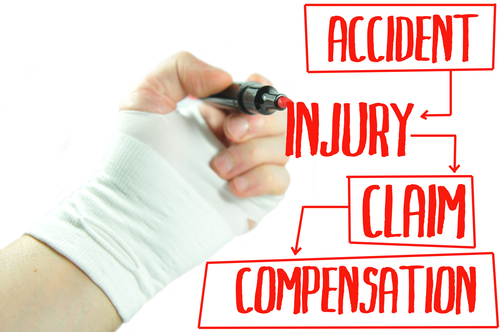 r we read your contact form submission or you contact us over the phone, our initial stages involve us asking you a few questions detailing the circumstances of the incident in question. This will include questions such as the location, whether you were in work or not, time of the accident, date of the accident, if there were any witnesses and whether or not you received any medical treatment at or after the accident.
With this information our personal injury solicitors at Mark Reynolds will be able to ascertain whether or not your case has any chance of succeeding, if we believe your case has some weight in it we will arrange an appointment to meet in person either at our Liverpool, Leigh, Runcorn or Warrington offices, or at your place of residence, whichever suits you the most. After this meeting is done you will be assigned a representative for your case.
Mark Reynolds doesn't just offer legal representation, our specialist Personal Injury Solicitors have the power to pursue out of court settlements, which means that you will not have the worry of having to attend court. This means that your case can be settled outside by insurance policies from the third party responsible for your accident.
Who Can Make a Personal Injury Claim?
Anyone who has suffered a personal injury either in work or outside of work as a result of someone else's negligence can make a personal injury claim for compensation. In the case of fatal accidents, the deceased's family or personal representatives can claim for compensation to be awarded to them.
When Should I Make a Personal Injury Claim?
For a personal injury claim there are various time limits within which you must begin taking legal action, the longer you leave it the less chance you may have of your claim being successful. These time limits depend on what type of injury you have sustained and the circumstances of how the injury happened.
This is why here at Mark Reynolds we believe that it is imperative you seek advice from a personal injury solicitor. Contact our solicitors for a no obligation chat about your injury, our initial assessment of your claim is free and our expert solicitors will be able to tell you whether your case has a solid ground to work on, so if you are unsure about your claim get in touch with us. It doesn't cost anything to find out! Our specialist personal injury solicitors offices are situated in Liverpool, Leigh, Runcorn and Warrington, details on how to get to us are below.
What is No-Win-No-Fee and How Does it Work?
Mark Reynolds' personal injury solicitors will take up your case on the agreement that if you are unsuccessful with your claim, you will not have to pay a penny towards the case costs. This agreement is largely popular with many of our clients and it means that you have access to gain compensation without worrying about paying large amounts in fees should you case be unsuccessful. Each accident compensation claim we deal with is handled on a no-win-no-fee basis, and if we take your personal injury case on, you will not have to pay us should the case not be resolved in your favour. You can read more about no-win-no-fee on our blog.
If you have suffered an accident through no fault of your own then it is our aim to make sure you receive maximum personal injury compensation for your losses in the quickest amount of time possible.
Our personal injury lawyers and solicitors in Liverpool, Leigh, Runcorn & Warrington are highly qualified and have experience of dealing with every type of personal injury compensation claim imaginable including industrial injury claims; car accident claims, workplace accident claims, accidents on holiday and any accident in a public place.
Contact Mark Reynolds Solicitors
For a free, no obligation chat about the concerns you have about a personal injury occurrence please contact one of our team at the Liverpool, Leigh, Runcorn or Warrington offices on 0800 002 9577, and ask to be put through to a personal injury specialist. Alternatively, complete our online enquiry form in the red box on the right or by clicking here to go through to our contact page.