Air travel is a big part of everyday life now and in the main very safe. Accidents do happen though and if you are injured whilst boarding, travelling on or departing an aircraft then you may be able to make a claim for compensation.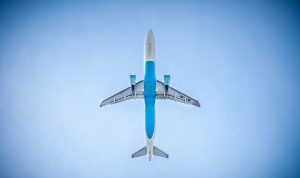 At Mark Reynolds Personal injury Solicitors we have experience of dealing with many different types of injuries caused whilst travelling on an aeroplane. If you would like to discuss your particular case in more detail to find out if we can help you, please contact us now.
Causes of Plane Crashes or Rough Landings
There are many different factors which can cause a plane to encounter difficulties taking off, flying or landing. Some of the most common causes of plane crashes or difficult landings and takeoffs include:
Weather conditions such as lightning, ice and snow and volcanic ash
Birds striking the plane
Engine failure or stalling
Fire
Misinformation (from ground crews, air traffic control or maps)
If you have suffered an injury whilst travelling on an aeroplane and would like to know if you are entitled to make a personal injury claim, contact our free phone number or e-mail us now and we would be happy to help.
Other Accidents on Flights
As well as crashes and bumpy landings, there are many other ways which people suffer injuries on an aeroplane. Some of the most common injury claims we have dealt with at Mark Reynolds Solicitors have included:
Hot food or drinks being spilled onto passengers by cabin crew
Food poisoning from airline meals
Passengers being hit by falling objects from above
Passengers injured by trolleys being moved up and down the aisles
Lacerations caused by sharp edges of seating etc
Slips and trips on plane stairs, jetway or loading bridge
If you have suffered an injury on an aeroplane, you may be entitled to make a personal injury claim for compensation. For more information about how Mark Reynolds Solicitors may be able to help, contact us now.
Time Limits to make an Aeroplane Accident Claim
In the UK the legal time limit for making a personal injury claim is normally 3 years from the date of the accident (with a few exceptions). Accidents on aeroplanes, however, are covered by separate regulations and you must make a claim for compensation within two years of the accident date in the majority of cases.
Due to the shorter time limits involved, if you have been injured whilst travelling on, boarding or departing an aircraft you should seek immediate legal advice about whether you are entitled to make a claim for compensation. You can reach us by calling 0800 022 9577 or by completing one of our online personal injury compensation claim forms.
How to start a claim for compensation after an Accident on a Flight
If you or someone you know has suffered an injury or illness whilst on an aeroplane, telephone us now for accurate claim advice.
Mark Reynolds Solicitors are experts in all personal injury matters. We will be able to advise you whether or not you have a valid claim for compensation. Our specialist personal injury lawyers will be happy to talk you through the process of making a claim in plain English and will be happy to answer any questions or queries you may have.