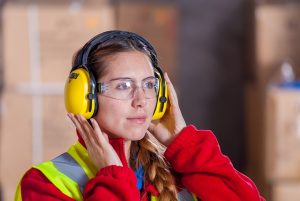 Employers in any industry are charged with a duty of care to their employees and a legal framework to ensure minimum risk of endangering them.
Mark Reynolds Solicitors work hard to ensure that anyone pursuing litigation arising from industrial disease receives the highest possible standards of representation.
We cover industrial diseases in the following areas:
Acoustic Shock claims
Asbestos Disease Compensation Claims
Carpal Tunnel Syndrome claims
Tinnitus claims
Vibration White Finger/Hand-Arm Vibration Syndrome claims
Welding injury claims
Mesothelioma Claim
Pleural Thickening Claim
Respiratory Disease
Skin Disease
Industrial Deafness
Industrial disease often results from exposure to a substance or an unsafe working practice over an extended time period. An industrial disease claim therefore often involves the full and comprehensive investigation of an individual's working history.
Many industrial disease claimants are unaware that their health problems relate to their occupation. For example, those who have worked with vibrating tools may experience pins and needles numbness, and reduced dexterity of the fingers and hands, without recognising the connection with their occupation.
At Mark Reynolds Solicitors, we can help if you need to make an industrial disease claim. We have many years of experience in this area and an excellent track record when it comes to obtaining justice for our clients. Many people have gained first-class legal support from our team after suffering from work-related illnesses, and we can be counted on to do everything in our power to get you the compensation that you deserve.
Your employer's duty of care
If your employer has failed in their duty of care to you under the Health and Safety at Work Act, we can help. The Act instructs your employer to protect you from workplace risks and means they are tasked with providing you with personal protective equipment, giving you breaks from working in the same environment or carrying out the same duties for too long and supplying you with the training you need to conduct your duties safely. If they fail to do this and you suffer from an industrial disease as a result, then you have a very strong case to make a claim.
Examples of our work
We have vast experience in dealing with tinnitus, noise-induced hearing loss, RSI, vibration white finger, osteoarthritis, occupational asthma, carpal tunnel syndrome claims, asbestos-related claims and many more associated cases. We always aim to deliver the maximum amount of compensation for your situation, in the shortest time frame, ensuring that the compensation paid out to you is enough to meet your needs not only now but in the future.
Why do industrial diseases occur?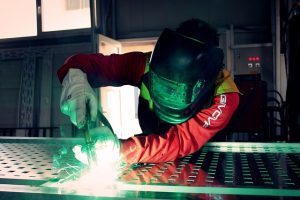 Many people with conditions that already existed before they entered a workplace have seen it worsen due to poor health and safety standards, whilst some conditions are a direct result of specific working environments. Industrial diseases are often caused when employees are exposed to dangerous conditions and substances whilst they are at work. Though some industrial disease claims can be more complex than other claims for personal injury, we have the knowledge and experience needed to ensure no stone is left unturned in the pursuit of justice. We can normally go back three years, but if you were only diagnosed with your illness during this time-period, but it existed beforehand, we may still be able to help. The amount of compensation you are awarded will generally depend on how severe the injury, illness or disease is and how much it has affected your quality of life.
Why choose Mark Reynolds?
Mark Reynolds Solicitors is a leading law firm when it comes to industrial disease claims. We can work on a No Win No Fee basis to take the risk out of making a claim and work hard to ensure steps are taken to ensure you make a recovery and enjoy the best quality of life possible after your diagnosis. You are more than welcome to consult us at any point if you do have any questions about how our legal procedures work. We provide a bespoke service based on the specific and unique needs of our clients. To get in touch with our team today, contact us by using the form on our website or give us a call on 0800 002 9577.