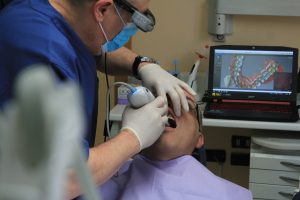 At some point in our lives we all require the help of medical practitioners, whether that's a doctor, nurse or dentist, to keep us feeling healthy and well.
When we fall ill, we rely on the knowledge, expertise and experience of these healthcare professionals to provide us with the appropriate level of care.
In most cases we receive an exceptional standard of attention in this country, but in some instances mistakes are made that can have devastating physical and psychological consequences for the patient and their loved ones.
While claiming financial compensation for a medical error cannot undo the damage, it can help to achieve justice, find some closure on the incident, and ease financial worries.
Here at Mark Reynolds Solicitors, our team of experts are experienced at achieving the best possible outcome for clients claiming compensation for medical errors and care that falls below an acceptable standard.
We can usually offer a no-win, no-fee agreement, so get in touch with our team today by calling 0800 002 9577 to discuss your case in more detail and receive free legal advice.
Duty of care
All medical practitioners, from doctors and dentists to surgeons and nurses, have a duty of care to their patients.
This means that they have a legal obligation to protect their patients from harm by exercising reasonable care when providing medical advice or treatment.
Harm can refer to both physical and psychological damage as well as financial loss and loss of dignity.
When a medical practitioner fails to provide a reasonable standard of care and the patient suffers illness or injury as a result, the patient may be eligible to claim financial compensation for their suffering and any financial losses.
Why claim compensation?
Claiming compensation cannot turn back the clock, but it can help to gain some closure on an upsetting incident and recover some of the money that you may have lost as a result of the incident.
Just some of the other ways that individual's lives may be affected by medical negligence include:
Ongoing psychological effects.
Ongoing physical impairment.
Inability to go back to work/loss of job.
Financial loss due to sickness from work.
Ongoing medical appointments.
Ongoing rehabilitation therapy.
Financial loss due to medical expenses.
Compensation claims are not meant as a way of punishing a practitioner who has made an error, rather they are there to financially compensate patients for their suffering and any financial loss incurred. They are, however, also useful for raising awareness among medical practitioners of times when things have gone wrong, allowing them to review their processes and prevent the same mistake from happening again.
Types of medical negligence
Some of the most types of medical negligence claim that our team here at Mark Reynolds Solicitors frequently deal with are those relating to dental care, GPs, trips to A&E, and treatment from the NHS.
Dental claims
If you have suffered illness, injury, or unnecessary pain after a trip to the dentist, then you may be eligible to claim compensation.
Common types of dental error that we regularly help clients to claim compensation for include:
Mistakes during cosmetic dentistry work.
Extracting the wrong tooth.
Misdiagnosis or failure to diagnose.
Inadequate fillings, crowns, bridges or implants.
Permanent nerve damage.
Failure to manage gum disease.
Delayed treatment.
Compensation claimed may be used to pay for corrective treatment and recoup any other financial losses incurred as a result of the negligence.
GP claims
When we become unwell, our local GP is often our first port of call for a diagnosis and medical advice.
A GP's failure to provide adequate medical advice or care can have serious consequences on a patient's long-term health and wellbeing.
Common negligence claims against GPs include:
Inadequate medical examination.
Failure to refer to a specialist or for tests.
Misdiagnosis, late diagnosis or failure to diagnose.
Incorrect prescription or medication provided.
If you have suffered physical or psychological harm as a result of negligent care from a GP, get in touch with our team here at Mark Reynolds Solicitors to see if you have a case to claim compensation.
A&E claims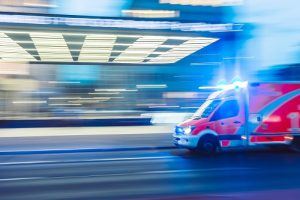 A&E departments are under huge pressure, and while a trip to A&E can be life-saving, on the rare occasion the level of care you receive can let you down with devastating consequences.
Some of the most common negligence claims against A&E departments include:
Delayed treatment.
Misdiagnosis
Inadequate medical examination.
Error in medication prescribed.
Failure to adequately monitor patient's vital signs.
Inexperienced medical professionals.
If you believe that the care and treatment you received at an A&E department caused you unnecessary pain, suffering or financial loss, get in touch for free legal advice.
NHS claims
There's no doubt that the healthcare provided by the NHS service is invaluable. In most cases, NHS medical practitioners provide outstanding levels of care, but in rare cases things can go wrong.
If you are one of the few who have suffered injury or unnecessary pain, suffering or financial losses due to negligent medical care provided by the NHS then our team of experts here at Mark Reynolds Solicitors may be able to help you to claim the compensation you are due.
NHS cases can follow for negligent care provided by a variety of different medical practitioners including doctors, nurses, dentists, surgeons, pharmacists and paramedics.
Some of the commonest types of NHS negligence are:
Misdiagnosis or failure to diagnose.
Delayed treatment.
Failure to test, screen or examine.
Prescription and medication errors.
Failure to refer.
Causing avoidable damage during surgery.
Leaving foreign objects in the body during surgery.
Performing surgery on the wrong part of the body.
Infection acquired during a medical procedure.
Unfortunately, over recent years the NHS has received funding cuts from the government, putting the service under increasing pressure and causing an increase in the number of negligence claims.
If the negligent care you received at the hands of an NHS medical practitioner has caused you unnecessary pain or suffering, get in touch with our team here at Mark Reynolds Solicitors to receive help claiming financial compensation.
Claiming medical negligence
Medical negligence can be claimed against individual healthcare professionals or medical institutions including private clinics or the NHS.
In order to be eligible to claim compensation for medical negligence your case should meet the following criteria:
You were owed a duty of care.
Duty of care was breached.
You have suffered legally recognised harm as a result of the breach.
For a medical negligence claim to be successful, you and your solicitor must be able to prove that the harm you suffered was as a result of the actions or inactions of the medical practitioner in question. Proving causation can be complicated and difficult.
Timescales for claiming compensation
In most cases, medical compensation claims should be made within three years of receiving the negligent treatment or becoming aware that the treatment received was negligent. It is always better to make the claim sooner rather than later because it can take some time to compile your case and evidence.
There are some exceptions to the three-year rule surrounding claims involving children and adults with mental difficulties.
If you're unsure about whether you're eligible to claim, get in touch with our team here at Mark Reynolds Solicitors to discuss your case in more detail and receive free legal advice.
Why choose Mark Reynolds Solicitors?
Here at Mark Reynolds Solicitors, our outstanding win rate and team of professional, expert solicitors have earned us a reputation for excellence.
Every case that we deal with is different, so we provide a bespoke service to each of our clients.
We understand that it can take a lot of courage to begin a claim for medical compensation and our friendly team will do everything they can to put you at ease and make the process simple and stress-free.
Our solicitors will always handle your case with the discretion and sensitivity that it deserves and will work tirelessly to achieve the best possible outcome for you.
In most cases, we can offer a no-win, no fee policy, meaning that you can pursue your claim without having to worry about any potential financial risks.
For more information about claiming for medical negligence, or to request a free initial consultation with our team, please get in touch by giving us a call on 0800 002 9577.