Compensation for Serious and Catastrophic Injuries
Our specialist team of solicitors is dedicated to dealing with accident claims that involve serious injuries. Using our professional expertise, we can recover high levels of compensation that reflect the injuries and suffering our clients have experienced.
Serious injuries are traumatic and can include scarring, blindness, amputations and severe injuries to the neck, back, and brain. They have life-changing consequences, affecting healthcare, employment and everyday life. Serious injuries can also have a lasting impact on the lives of family members and loved ones.
Our serious injury solicitors will work on a no-win no-fee basis on your behalf, doing everything in their power to ensure you receive the correct level of compensation. We aim to make sure we do all we can to help victims of serious injury recover and go on to live a life that is as full as possible.
What is a Serious Injury?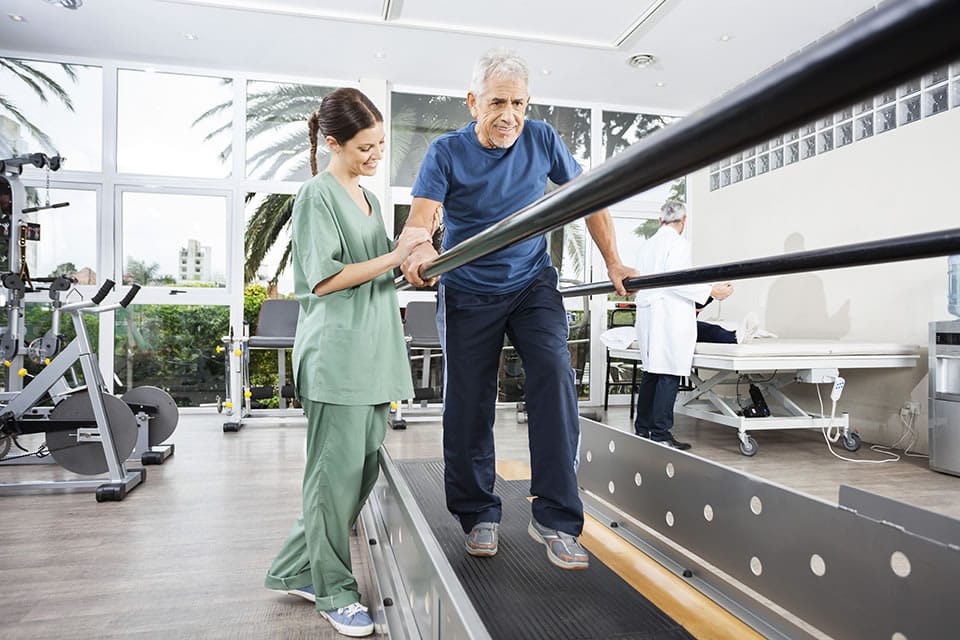 Some of the types of serious injury we have successfully helped clients claim for in the past include:
Road Traffic Accidents
Road accidents are, unfortunately, commonplace, and most people will have one at some point in their lives.
But what happens when a road traffic accident ends in serious injury?
Road traffic accidents can cause physical injury, but can also have a forceful psychological impact leaving sufferers confused, disorientated and distressed.
If you are the victim of a road traffic accident you may be a pedestrian, cyclist, motorcyclist, driver or passenger.
We specialise in dealing with various common types of road traffic accidents, including whiplash, cycling accidents, motorcycle accidents, bus and coach accidents.
If the accident was not your fault we can help you make a claim and we will help support you, whether this means arranging a temporary car as a replacement, seeing doctor to get a medical report as evidence for your claim, or arranging treatment.
Accidents on Aeroplanes
Fortunately, air travel is generally very safe, but accidents can still occur.
You might suffer an injury when boarding or disembarking from a plane, for example, and you may be able to claim compensation if the accident was not your fault but was due to someone else's negligence.
During the flight you could be injured by crew members spilling hot drinks or food on you, or be struck by objects falling from overhead lockers, or trolleys in the aisle.
Aircraft do encounter rough landings as a result of poor or extreme weather conditions, which can result in injury to passengers.
Crashes, though rare, can occur for several reasons, including human error, mechanical failure, fire or acts of nature, such as birds striking the plane.
Any of these types of accident could be a reason for making a personal injury claim for serious injury.
Loss of Limbs
The loss of a limb is something that is life-changing and traumatic.
You might lose a limb directly during an accident, or require amputation as a result of the severity of the injuries you have received.
Either way the impact on you, both physically and psychologically, can be considerable and it can also affect your family and loved ones.
Our aim is always to support you through this traumatic time and while you prepare for the future. If your accident is the result of someone else's negligence, you may be able to claim compensation.
When it comes to claiming compensation, we look at all the details and cover all the necessary aspects, from the physical and psychological trauma you may have suffered to your rehabilitation needs and adjustments to your living arrangements.
Head and Brain Injuries
These injuries involve damage to the skull, scalp or brain. The most common forms of head and brain injury are concussions and skull fractures.
These injuries can be closed or open. A closed head injury is one which does not break the skull, but an open injury penetrates the skull, damaging the brain.
Often, the true extent of a head injury is not immediately obvious just by looking at it. There can be considerable internal damage, and the amount of bleeding is not necessarily an indicator of its severity.
Head and brain injuries are usually caused either by impact to the head, or by shaking.
Injuries caused by shaking are most common in children and young infants.
In adults, head and brain injuries are most likely to occur from a blow to the head. This can be the result of a road traffic accident, criminal injury, or some other kind of accident.
Brain injuries can have life-long consequences, including behavioural, cognitive and physical problems.
If you suffer a head or brain injury and it is someone else's fault, you may be able to claim compensation.
You can find out more on our Guide to Brain Injury Compensation page.
Loss of Sight
Loss of sight represents a major traumatic experience, and one that has life-long consequences.
Whether this is total or partial loss of vision, covering one or both eyes, it can still have a huge impact on an individual, and on those around them who they are close to.
There are various causes of loss of sight, including criminal injury and workplace  accidents. Accidents at work can include exposure to chemicals or to bright light, such as lasers.
Loss of sight may also be a consequence of medical negligence, such as a misdiagnosis leading to the wrong treatment, or a delay in treatment.
Head injuries can be a cause of loss of sight, whether partial or complete, arising from road traffic accidents, falls or other incidents.
If you suffer damaged vision, or loss of sight, and it is due to someone else's actions or negligence, you may be able to claim compensation.
Spinal Injuries
Spinal injuries can result in a dramatic change to an individual's quality of life, and a need to make radical living adjustments.
As with other serious injuries, the long-term effects of spinal injuries can also impact on the lives of families and loved ones.
Even those spinal injuries that are not permanently disabling can result in a loss of working days and restricted physical activity.
The severity of spinal cord injuries varies, but generally the impact is greater the higher up the spinal cord it occurs. Injuries can result in paraplegia and quadriplegia; involuntary muscle spasms; and loss of bladder and bowel functions.
Spinal injuries can leave sufferers with chronic pain on a daily basis.
Common causes of spinal injury are road traffic accidents and accidents in the workplace, and they may also occur as a result of medical negligence or for various other reasons that are someone else's fault.
If you receive a spinal injury, including neck injuries and fractures, and it is through no fault of your own, you may be eligible to claim compensation.
Fatal Injury Claims
If someone close to you suffers a fatal accident, you can claim compensation. No amount of financial compensation may seem adequate to cover this loss, but bereavement can have long-term implications for those family members and loved ones left behind.
Losing a loved one to fatal injury as the result of a road traffic accident, an accident at work, medical negligence or some other incident will have an immediate, emotional impact, but could also cause you and your family longer term difficulties.
You might have mortgage payments partially or wholly dependent on the deceased person's earnings, for example. Your family's daily expenses might be seriously stretched.
At a time where you are already dealing with the shock of this unexpected death, financial concerns will only add more pressure.
If someone else is to blame for your loved one's fatal injury then you could be entitled to compensation.
Why Claim for a Serious Injury?
It is your right to file a personal injury claim for compensation if you suffer a serious injury in an accident that was not your fault.
The law also allows you to claim as a dependent if something other than natural causes is to blame for the loss of a loved one.
There is a whole range of circumstances which can lead to serious or fatal injury, including:
Road traffic collisions as a result of dangerous driving
Criminal assaults
Industrial accidents in the workplace
Medical negligence
Sporting accidents
If you have suffered a serious injury, or a loved one has died as a result of an accident, and you think someone else's actions or negligence are to blame, then please contact our expert team of no fee no win solicitors specialising in serious injury claims.
How No-Win No-Fee Works
Many people might otherwise put in claims for serious injury except that the idea of having to pay money up front to pursue this is a daunting prospect.
This may therefore feel unable to make the most of their legal rights.
The no-win no-fee arrangement is designed to give people the opportunity to claim without feeling financially under pressure.
It is as straightforward as this: if your no-win no-fee solicitors do not win your case, then you do not pay their fees.
Effectively this arrangement means that your solicitor takes the risk for you and you will only pay if they are successful on your behalf.
Will Your Claim be Successful?
This is the other aspect of making a claim for compensation for serious injury that can hold people back.
What is the likelihood that the claim will be successful?
Individual circumstances will be different, but during your initial free consultation, your no-win no-fee solicitor will be able to look at the details to help you get a clearer picture.
There are two essential elements your case will require:
That your injuries have been caused as a result of a specific accident, and
This accident was caused by someone else's mistake, negligence or actions.
A successful claim depends on being able to prove without doubt that the defendant is to blame for the accident that caused your injuries.
Professional Advice and Support
If you or anyone close to you has suffered a serious injury, please speak to one of our expert solicitors to see if we can help. We offer professional advice and support on a no-win no-fee basis.
For further advice on serious injuries or to make an enquiry, simply complete our contact form or call us on 0800 002 9577.