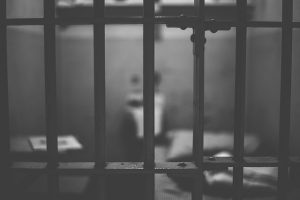 If you become a victim of crime it can be very distressing, whether the damage to you is physical, psychological or both.
What you may not realise is that you can claim compensation for criminal injury.
The Criminal Injuries Compensation Authority (CICA) manages the criminal injuries compensation scheme in the UK. It deals with compensation claims from people who have suffered injury as victims of violent crime.
Since its introduction, it has provided some tangible acknowledgement of society's sympathy for innocent victims of violent crime.
The compensation scheme can award sums of between £1,000 and £500,000 to sufferers of violent crime, even if the offender does not receive a conviction, or is even identified or caught.
Types of Criminal Injury Claims
If you are injured in a criminal act due to no fault of your own, you have a right to compensation.
You can make a personal injury claim directly against your attacker, if you are a victim of violent crime. However, with this kind of claim, it may be difficult to enforce the judgement. The attacker may not have enough money to pay the compensation awarded. If the attacker is already in prison, they would not be liable to pay more compensation.
You may also be able to make a criminal injuries claim against an employer, if, as part of your role at work, you became a victim of violent crime. This would mean arguing that the employer had not taken the right precautions to protect the claimant.
The CICA has a crucial role in helping victims of violent crimes, because it can award compensation, and provides clear acknowledgement of innocent victims of violent crime.
The Basics for a Criminal Injury Claim
You must be able to establish the following:
you have been a victim of a criminal act – either you were the person attacked, or you witnessed a criminal act on another person
you were an innocent victim and in no way involved in the criminal act itself
as a result, you have had some kind of injury, physical or psychological – visible injuries tend to be more easy to prove than psychological injuries.
For more information, help, advice or support about making a criminal injury claim, please contact us today using the form on this page.