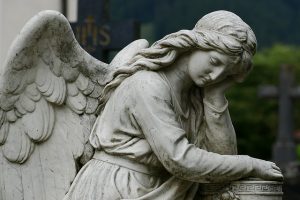 The sudden, unexpected death of a loved one as a result of a fatal accident can be devastating. It can turn the lives of family and friends upside down and create a range of issues that need to be dealt with alongside the emotional challenges. The stress of dealing with practical and financial issues whilst grieving and coming to terms with your loss can be overwhelming.
Nothing can bring back a loved one when they pass away. However, if the cause of their death was the fault of somebody else, a compensation claim can go some way towards justice being done. In some instances, just making a fatal accident claim can also force changes in safety policies or even the law so that the same fatal mistakes will not be made again.
What is a fatal injury?
A fatal injury is an injury that leads to the loss of life. If this loss of life is caused by somebody's else's negligence, action or inaction then it may be possible to pursue a compensation claim. A fatal injury may be caused at work through somebody else's negligence, or through the use of commercially available products that have proven unsafe.
What are the most common causes of fatal injuries?
Fatal injuries happen in all kinds of work, social and personal contexts. Some of the most common that lead to compensation claims include: 
Road accidents – whether as a car driver, pedestrian, motorcyclist or cyclist.
At work – through the use of dangerous machinery, falls or the misuse of chemicals.
Accidents involving horses
Industrial illness and disease, such as mesothelioma, lung cancer and other conditions caused by exposure to dangerous substances such as asbestos.
As a result of criminal assault
As a consequence of medical negligence
What is the process after a fatal injury and during the claim? 
After a fatal injury has occurred there may be police investigations and possibly a criminal prosecution of those responsible for the fatal injury, Health and Safety Executive (HSE) investigations, coroner's investigations and an inquest. These can be distressing, so it's important to have legal support from the beginning.
You should contact an experienced legal professional immediately after the accident. You will be under no obligation to make a claim, but you will receive advice regarding the strength of your claim and the likelihood of success. At Mark Reynolds, we will provide confidential and sensitive support and advice and outline what the next steps will be.
Many people are worried that if they make a fatal injury claim they will have to go to court. In fact, in around 95% of cases, this isn't necessary. If your case is one of the 5% that do, then your solicitor will be on hand to guide you through the whole process.
Are there time limits?
You have three years from the date of the fatal accident in which to make a claim. This period begins from the date of death recorded on the death certificate. If the deceased was in the process of dealing with a personal injury claim when they passed, the three-year deadline would begin again from the date of their death.
Who is entitled and what might they receive? 
Dependents of the deceased are entitled to claim and this can include husbands, wives and children. At the time of writing, the statutory sum recoverable is a fixed amount of £11,800. If the claim is on behalf of both parents of a child, the amount is divided equally between them.
The parents of a child over 18, children of a deceased parent, parents of a stillborn infant and other relatives are not entitled to recover damages for bereavement no matter how closely associated with the deceased.
A person who was financially dependent upon (or dependent upon the services of) the deceased may be entitled to recover damages for the loss of that dependency. A wider category of persons than the class of relatives who are entitled to claim for bereavement damages is entitled to recover damages for their loss of dependency, including any funeral expenses they have incurred of any funeral expenses.
Whether it's a fatal car accident or fatal accident at work, for all cases of accident claims with fatal circumstances, it is necessary to prove that there was a reasonable expectation of financial benefit from the deceased.
Those falling within the category of dependents are:
A husband or wife, or former husband or wife of the deceased
A civil partner or former civil partner of the deceased
A person who was living with the deceased as husband or wife for at least two years prior to the death
A parent or other dependent of the deceased
A person who was treated by the deceased as his or her parent
A child or other dependent of the deceased
A person, who in the case of a marriage to which the deceased was at any time a party, was treated by the deceased as a child of the family in relation to that marriage
A person who is a brother, sister, uncle, aunt niece, nephew or cousin of the deceased
Victim's Claim
Compensation for death can also be claimed on behalf of the person who died if they suffered financial losses between the time of their injury and their death because of treatment costs or having to take time off work. You may be able to claim these back on their behalf.
You may also be able to claim compensation for any pain or suffering that they experienced as a result of their accident.
The statutory award for bereavement 
As well as both the victim's claim and the dependent's claim, it may be possible to receive a statutory award for bereavement. Under the Fatal Accidents Act, dependents of the deceased are allowed to make a claim for the award of bereavement damages following the wrongful act of a defendant.
This payment provides recognition that the death of your family member was wrongful. It also helps to compensate for the suffering that you have experienced. The statutory award for bereavement may help to cover some of your financial losses and will be paid on top of any other compensation you may receive.
In England and Wales, from 1 May 2020, bereavement damages were increased from £12,980 to £15,120.
How we can help
Mark Reynolds Solicitors aims to simplify the process of obtaining compensation for fatal injuries after losing a loved one. We will offer you practical advice and assistance with claims for fatal injuries in a sympathetic and sensitive manner, at a time when you need it most.
If a member of your family has been involved in an accident that involved fatal injuries, you may be entitled to pursue a claim for fatal accident compensation. Contact us today and see how we can help you.
There are various ways to reach us: to speak with one of our fatal injury compensation specialists. Call us on 0800 002 9577 or if you prefer, fill out our online claim form or you can even write to us.