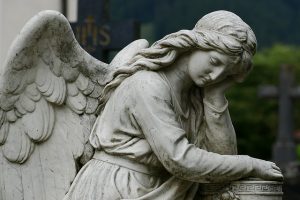 Nothing can bring back a loved one when they pass away. However, if the cause of their death was the fault of somebody else, a compensation claim can go some way towards justice being done. It can also force changes in policies or even the law, so that the same fatal mistakes will not be made again.
A fatal injury may be caused at work, through somebody else's negligence, or through the use of commercially available products that have proven unsafe.
Mark Reynolds Solicitors aims to simplify the process of obtaining compensation for fatal injuries after losing a loved one. We aim to offer you practical advice and assistance with claims for fatal injuries in a sympathetic and sensitive manner, at a time when you need it most. If a member of your family has been involved in an accident that involved fatal injuries, you may be entitled to pursue a claim for fatal accident compensation. Contact us today, and see how we can help you.
Who is entitled?
Dependants of the deceased are entitled to claim and this can include husbands, wives and children. The statutory sum recoverable is a fixed amount of £11,800. If the claim is on behalf of both parents of a child, the amount is divided equally between them.
The parents of a child over 18, children of a deceased parent, parents of a stillborn infant and other relatives are not entitled to recover damages for bereavement no matter how closely associated with the deceased.
A person who was financially dependent upon (or dependant upon the services of) the deceased may be entitled to recover damages for the loss of that dependency. A wider category of persons than the class of relatives who are entitled to claim for bereavement damages are entitled to recover damages for their loss of dependency, including the costs they have incurred of any funeral expenses. Be it a fatal car accident or fatal accident at work, for all cases of accident claims with fatal circumstances, it is necessary to prove that there was a reasonable expectation of financial benefit from the deceased.
Those falling within the category of dependants are:
A husband or wife, or former husband or wife of the deceased
A civil partner or former civil partner of the deceased
A person who was living with the deceased as husband or wife for at least two years prior to the death
A parent or other dependent of the deceased
A person who was treated by the deceased as his or her parent
A child or other dependent of the deceased
A person, who in the case of a marriage to which the deceased was at any time a party, was treated by the deceased as a child of the family in relation to that marriage
A person who is a brother, sister, uncle, aunt niece, nephew or cousin of the deceased
There are various ways to reach us: to speak with one of our fatal injury compensation specialists. Call us on 0800 002 9577 or if you prefer, fill out our online claim form or you can even write to us.