Experience can be the difference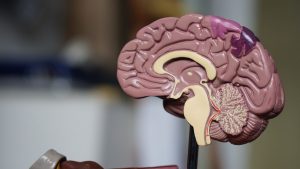 Never assume you have no right to claim after your brain injury. If any other person is shown to be at fault for your injuries, you may be able to seek compensation. Even if the accident was partly your fault, you could still be partially compensated for damages. The law is often complex when it comes to brain injuries. It is essential to have an experienced and specialised solicitor to help guide and support you through the process of compensation.
You may also wish to read our guide to brain injury claims.
It is important to remember that head and brain injuries are not always visible and don't have to have been sustained from a catastrophic accident. (See 'What Is A Brain Injury?') Symptoms to look out for after an accident can range greatly and include:
Subtle changes in mood
Poor concentration
Memory loss
Permanent brain damage
Physical disability
More than compensation
Apart from being experts on recovering maximum personal injury compensation awards, our dedicated solicitors will advise you on securing compensation to cover your current and future costs. These can include medical treatment, nursing care, equipment, and transport expenses. You may also be entitled to future loss of earnings and any costs of modifying your home.
Our team is here to help provide you with immediate and long-term assistance to maintain the highest quality of life. We will be with you every step of the way to assist you throughout the legal and rehabilitation process.
Immediate assistance
Your primary concern should be recovering. We can help provide immediate support after your accident:
Speaking to your mortgage provider and employer
Checking through your insurance policies
Advice on funding and anything else related to your claim
Funding
Future assistance
It is our job to assist your recovery process and financial stability. This includes handling:
Future loss of earnings
Medical bills
Rehabilitation costs
Any equipment or aids you require
Changes to your house
We are connected with a wide range of contacts within organisations to guide your recovery process. This includes case managers, support workers, neuro-physiotherapists, and occupational therapists.
We can also help you get in touch with support groups to support your adjustment to life with a brain injury.
Helping you now and in the future
If you have suffered a head or brain injury, get in touch with our team today. Our experienced personal injury solicitors will be on hand to meet with you and make your personal injury compensation claim their priority. With years of legal expertise, it is our job to win the right compensation for you to achieve the best possible quality of life after your accident.