If you have suffered from a personal injury caused by an accident that was someone else's fault, our no win-no fee accident claims and injury solicitors in Liverpool, Leigh, Runcorn & Warrington will be able to help with compensation and help you start the road to recovery.
How Compensation Can Help You
Suffering an injury or illness at work can have serious consequences for you and your family. When we work with you to make a claim, we will make sure you get the maximum amount of compensation to:
Repay you for any lost earnings or future loss of earnings if your injury or illness is so bad that you have to take time off sick or cannot return to work
Pay for private medical treatment to help you to recover as quickly as possible
Reflect the fact that you have suffered pain and injury because your employer did not take appropriate care of you
Repay you for any expenses that you would not have otherwise had to pay, such as the cost of travel to hospital appointments
Our Accident Claims Team
We have a team of dedicated, experienced no win-no fee accident claims solicitors in Liverpool, Leigh, Runcorn & Warrington who specialise in helping people to file a no win-no fee claim for injuries and illnesses that weren't your fault. We want to make sure that you receive the best compensation possible and that you are given support to recover from your injuries or ill-health.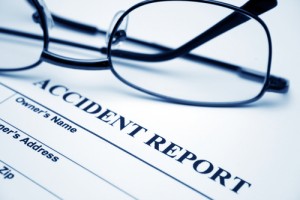 Some more complex personal and car accident claims can take time to reach a settlement, but if you are struggling to pay the bills because you are not able to work, or if you need private treatment to help you to recover more quickly then we can ask the court to give you some of your compensation early to help you with your immediate needs.
Our specialist accident claims no win-no fee solicitors have helped thousands of clients to claim compensation in a range of circumstances, including:
What Is No Win No fee?
The 'no win no fee' term you often hears refers to the simple idea that if your claim is unsuccessful you don't have to pay a penny and therefore there is no financial risk to you. These agreements can be made with our solicitors after your case is assessed but most of our accident claims are funded through Conditional Fee Agreements.
Mark Reynolds Solicitors offer free professional advice and our expertise is situated so that you have legal advice on your doorstep. Our accident claims solicitors have experience with all types of accident and injury compensation claims, providing each client with a professional and prompt service to settle your claim quickly and successfully.
Contact Mark Reynolds Solicitors
Mark Reynolds Solicitors have 4 offices across the northwest including  Liverpool, Leigh, Runcorn & Warrington. Contact us on 0800 002 9577, or start your no win-no fee accident claim online through our contact page and we will call you at your convenience.