At some point in almost everyone's life, we will require medical treatment. For most of us, we are fortunate not to experience any complications when we seek medical treatment. However, for some patients mistakes happen when receiving medical treatment. When negligence occurs during the provision of medical treatment, Mark Reynolds Solicitors are here to help you to obtain justice and obtain the best compensation. Clinical or medical negligence can occur when receiving treatment in a hospital, from your GP, dentist, optician or pharmacist.
For a free, no-obligation chat about the concerns you have about medical treatment provided to you or a loved one please contact us on 0800 002 9577. You may also fill out the contact form on this page and we will be in touch as soon as we can.
---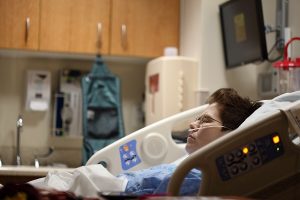 A medical negligence claim is a claim which is brought potentially through the Court. By bringing a claim of this nature the purpose is to obtain compensation for the personal injury and unnecessary pain and suffering experienced due to the negligence of the medical professionals or organisations who have failed to provide appropriate treatment and care.
Medical negligence can take many forms. While we can bring a claim for many different complications and errors in procedures, these are some of the areas in which we focus:
Negligence from various specialists
It is important to remember that by bringing a claim for medical negligence the main objective for a solicitor is to receive compensation. Here at Mark Reynolds Solicitors, we understand that compensation is not always the main objective of clients contacting a solicitor.
Many clients have told us that they just want answers as to why something has or has not happened in their care. Some clients want to receive an apology or the reassurances that a similar incident will not occur again or they want someone to be held accountable for what has happened. Therefore, at the early stages of a case, we will discuss whether it is appropriate to submit a complaint to the organisation where treatment has been provided or whether a complaint should be submitted to regulatory bodies such as the GMC or the NMC.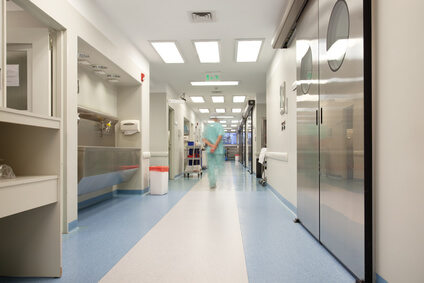 Timescales For Bringing A Medical Negligence Claim
There are strict time limits for bringing a clinical or medical negligence claim, therefore, it is essential to contact a solicitor as soon as possible when you become concerned that negligence has occurred. The Law states that in personal injury claims, if it has not been settled, a claim must be issued in Court within 3 years of either:
The date of the accident or negligent act, or if later;
the date when the Claimant first became aware or should have been aware of the following:
the identity of the possible Defendant
that the Claimant suffered a significant injury
that said injury is attributable to the act or omission of the Defendant
If proceedings are not issued within the three-year period, then the Defendant can argue that the claim is statute barred and cannot be pursued through the Court. There are certain exceptions to this rule, where the Court can exercise their discretion to allow the claim to continue. However, the Court uses this discretion very rarely.
When the medical negligence has occurred to a child, the three-year period for bringing a claim does not start until their 18th birthday. In the circumstances where the injured party has a mental disability, the rules over the time limits for bringing a claim are more complex. When the claim relates to a person who has died as a result of clinical or medical negligence then proceedings have to be commenced no later than three years from the date of death.
You should visit a specialist medical negligence solicitor as soon as possible since there is a vast amount of work to be done before bringing a medical negligence case.
Why choose Mark Reynolds Solicitors?
Here at Mark Reynolds Solicitors in Liverpool, Leigh, Runcorn & Warrington we have experience in handling clinical and medical negligence claims. We place a great deal of importance on getting to know our clients to understand how the negligence they have experienced has impacted on their lives and that of their family. By getting to know our clients well it enables us to ensure we reach the best possible outcome for our clients to enable them to rebuild their lives.
Mark Reynolds Solicitors are proudly accredited by Action Against Medical Accidents. This gives our clients the peace of mind knowing that our solicitors have undertaken the highest standard of training required in medical negligence claims.
Although our medical negligence department is based in our Warrington office we are happy to meet with clients in their homes, or at our Leigh, Liverpool or Runcorn offices. Mark Reynolds Solicitors Warrington is located at 13 -15 Suez Street, WA1 1EF. Our hours of business are 8:45 a.m to 5 p.m Monday to Friday.
Contact Mark Reynolds Solicitors
Live in Liverpool, Leigh, Runcorn & Warrington and need a medical negligence solicitor? All clinical or medical negligence enquiries are completely free of charge. We will assess all available funding options and we can normally act for clients on a no-win-no-fee agreement. If you'd like to discuss your options and what we can do for you, please call 0800 002 9577 or alternatively complete our online enquiry form or click here to go through to our contact page.