At some point in our lives we will have to undergo at least one medical procedure. It may be minor, or more involved and in most cases will be entirely successful. We all place high levels of trust in medical professionals and we depend on them to get it right.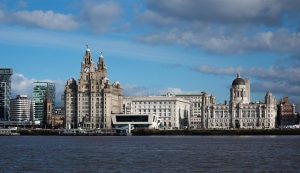 What happens when things go wrong? Even highly skilled and motivated professionals sometimes make mistakes. When they do the consequences can be profound.
Whether it's a life limiting physical injury as a result of an operation gone wrong, a misdiagnosed condition that becomes serious, or psychological fallout from poor treatment, medical negligence can have a serious impact on our lives.
If you're a victim of medical negligence, then you're not alone. Mark Reynolds Solicitors have helped countless people in the Liverpool area receive the compensation they deserve.
What areas does medical negligence cover?
Any treatment by any kind of medical professional can lead to medical negligence. If the treatment you receive falls below the standard you would expect, then it may be possible to make a claim for medical negligence.
No two cases are alike. That's why expert advice is essential. Mark Reynolds Solicitors offer sensitive, impartial advice to people in the Liverpool area. We can help you assess whether a claim can be made, and if it's likely to be successful.
Let's take a look at some of the more common areas of medical negligence that we regularly deal with.
NHS Compensation Claims
The NHS is rightly held in the highest public regard. Our world class hospitals and medical staff here in Liverpool work hard day in, day out to offer the very highest standards of care.
In an organisation as large as the NHS, that treats so many people everyday, it's inevitable that sometimes things will go wrong.
Some of the areas most likely to lead to a compensation claim are:
Misdiagnosis
Surgical negligence
Prescription errors
If any of these apply to you our team at Mark Reynolds Solicitors will be able to advise what further action can be taken.
GP Treatment
Whichever Liverpool GP practice you're registered with, it's likely to be your first port of call whenever you have a medical issue.
Here we expect to be diagnosed, receive advice, prescriptions, and if necessary, referral to a specialist for further treatment.
Their role as gatekeepers makes it vital that GPs do the best job possible. When GP negligence occurs, it can slow down the whole treatment process, sometimes with devastating results.
Here are some of the areas of medical negligence we deal with that can occur at a GP surgery:
An inadequate patient examination
Failure to perform the appropriate tests
Failure to review or act upon test results
Missed home visits
Incorrect diagnosis
Prescription errors
Failure to refer to specialists
Failure to diagnose a serious disease
Performing a medical procedure incompetently
Failure to maintain proper patient records
If you've been on the receiving end of poor GP treatment, our friendly and sensitive team of professionals are on hand to offer advice.
Accident & Emergency
Everyone knows that accident and emergency departments are one of the busiest and most stressful environments in the health service. The staff who work in them operate to the highest standards, but sometimes due to the sheer amount of cases they have to see in a short space of time, things can go wrong.
Here's a few of the ways in which medical negligence can occur in A&E:
Delays – one of the most common causes of medical negligence in A&E. Long waits can lead to complications, pain and even premature death.
Diagnosis errors / misdiagnosis – getting a diagnosis right is vital if someone is to receive the appropriate treatment in a timely fashion. Misdiagnosis, or failure to spot something can cause a great deal of suffering.
Treatment errors – the diagnosis we receive might be correct, but the resulting treatment is lacking.
Inexperienced staff – due to ongoing staffing problems, and high levels of staff absence, inexperienced staff are often deployed into A&E departments. While it's vital that newly qualified staff and those in training have front line experience, this shouldn't be at the expense of medical care standards.
Dental Negligence
Few of us enjoy a trip to the dentist, but fortunately most of us will receive a high standard of treatment.
When dental treatment falls below an acceptable standard the results are not only painful, they can also be traumatic.
There are a number of ways in which medical negligence can occur during dental treatment.
Poorly executed cosmetic dentistry
Extracting the wrong tooth
Failed implants
Failure to treat decay
Inadequate fillings
Inadequate crowns
Failure to manage gum disease
Pregnancy & Childbirth
Pregnancy and childbirth are exciting times in a woman's life. There's lots to think about, and if it's the first time a woman has been pregnant it can be a time of great anxiety. Ensuring women receive the very highest standards of care throughout their pregnancy, through childbirth and beyond is vital.
At Mark Reynolds Solicitors we've helped many women receive appropriate compensation for medical negligence issues in the following areas:
Medical negligence during labour
Medical negligence after birth
Other areas where medical negligence can take place
It would be impossible to give a comprehensive list of every area of treatment where medical negligence can take place.
Other than the above, three of the more common medical areas that can lead to medical negligence are:
Incorrect treatment or misdiagnosis of cancer – failure to correctly diagnose or treat cancer can be devastating, radically lowering the chances of recovery.
Orthopaedic injury – treatment for orthopaedic problems, or other kinds of treatment can inadvertently lead to injury, sometimes with dramatic consequences.
Cauda Equina Syndrome – this devastating condition if left untreated can cause severe discomfort and restrict a sufferer's quality of life.
Medical negligence advice in Liverpool
If you suspect that you or one of your loved ones has been a victim of medical negligence please don't hesitate to get in touch with the friendly, professional team at Mark Reynolds Solicitors. We will listen to your case in detail and advise on the best course of action to take.