Runcorn's doctors, nurses and other health workers operate to the very highest of standards. Our regional hospitals are home to world class surgeons and other professionals who every day provide exemplary levels of care to our communities.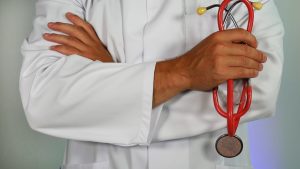 With nearly all of us having to undergo some form of medical procedure during our lifetime, it's not surprising that mistakes can sometime happen. With the best will in the world, human error is impossible to entirely eradicate.
When medical negligence does happen, its effects can be devastating. Whether it's severe pain, personal injury or psychological trauma, when something goes wrong in a clinical setting people are left to pick up the pieces.
When medical negligence occurs, you can feel like you're on your own. However, when you engage the services of Mark Reynolds Solicitors you can be rest assured we will be in your corner. We help people in the Runcorn area get the compensation they deserve.
What areas does medical negligence cover?
When you're treated by any kind of medical professional, from a GP, to an optician, a dentist or a surgeon, sometimes things can go wrong. When they do this can have dramatic consequences.
If you fail to receive the highest standards of diagnosis, treatment, and care during any medical procedure then this may be medical negligence.
If it is, you can make a claim for compensation.
NHS Compensation Claims
We are rightly proud of our NHS. World class facilities, dedicated staff and a service that is free at the point of use, has earned it a place in our nation's heart.
It treats a staggering amount of people every week, from minor operations to intensive care. There is no one in the UK who hasn't at some point accessed its services.
As by far the largest healthcare provider in the UK, the NHS is often subject to compensation claims.
The most common areas in which these occur are;
Misdiagnosis
Delayed diagnosis
Surgical negligence
Prescription errors
If you think you might have suffered medical negligence while undergoing treatment by the NHS please don't hesitate to contact the friendly, professional team at Mark Reynolds Solicitors to discuss your case in detail.
GP Treatment
Whenever we have a health concern our usual first port of call is our local GP. Practices in Runcorn are there for us when we need them. Our GPs can offer a diagnosis, prescribe appropriate medicine, and refer us for further treatment elsewhere.
When this goes wrong it can delay recovery, cause extra emotional and physical pain, and sometimes lead to more serious health issues.
Some of the most common ways in which medical negligence can occur during GP treatment are:
An inadequate patient examination
Failure to perform the appropriate tests
Failure to review or act upon test results
Missed home visits
Incorrect diagnosis
Prescription errors
Failure to refer to specialists
Failure to diagnose a serious disease
Performing a medical procedure incompetently
Failure to maintain proper patient records
Our experienced, professional team can advise you about possible medical negligence that occurred during your treatment by a GP.
Accident & Emergency
A&E departments are some of busiest and most stressful places in the NHS. High numbers of patients have to be seen and treated in a short space of time. It's not surprising therefore that errors sometimes occur.
These can be errors of diagnosis, delay or treatment and all of them have the potential to cause unnecessary harm to the patient.
It's an area of medical treatment that regularly prompts medical negligence claims. Some of the most common causes for these are:
Delays
Inexperienced staff
Misdiagnosis / diagnosis errors
Treatment errors
If you have had a negative experience at A&E that has exacerbated health issues, then don't hesitate to contact Mark Reynold's Solicitors.
Cancer diagnosis & treatment
A diagnosis of cancer can be devastating. Thankfully, survival rates are increasing year on year. Getting a quick diagnosis and speedy treatment is vital if we are to make a full recovery.
Unfortunately, incidences of medical negligence do happen in cancer treatment. Some of the most common ways in which they occur include:
X-Rays or scans being misinterpreted
Tissue samples being wrongly interpreted by pathologists
An inadequate examination being carried
Prescription errors
Pregnancy & Childbirth
There are few things in life more exciting than the arrival of new life. Pregnancy is often a wonderful experience, but can also be a time of heightened anxiety, particularly for first time mothers.
Ensuring that pregnant women and their families receive the very best care possible, right through pregnancy and childbirth, is vital. When there are errors or failings in that care, the consequences both physically and emotionally can be profound.
We often help women and their families in the Runcorn area who have suffered medical negligence during pregnancy and childbirth. These issues tend to fall into four areas:
Medical negligence during pregnancy
Medical negligence during labour
Medical negligence related to caesarean sections
Medical negligence after birth
Orthopaedic injury
Orthopaedics is an area of medicine which treats deformities or injuries to bones, joints, ligaments, and muscles.
Orthopaedic medical negligence is not uncommon and can include:
Failure or delay diagnosing a fracture
Incorrect treatment
Medical negligence during orthopaedic surgery
Nerve injury
Inadequate suturing or dressing of wounds.
Cauda Equina Syndrome
Cauda Equina Syndrome occurs when the nerves at the base of the spinal cord become compressed. This can cause bowel and bladder dysfunction, sexual dysfunction and possible neurological deficit in the lower limbs.
Medical negligence issues surrounding Cauda Equina Syndrome include:
Delays in recognising the symptoms of the condition.
Misdiagnosis of symptoms
Delays in arranging investigations
A delay in performing urgent surgery
An at-risk patient has failed to be warned of the risk before undergoing surgery.
A failure to refer the patient to be examined by a consultant
Runcorn's experienced medical negligence specialists
Mark Reynolds Solicitors are the leading medical negligence specialists in the region with offices in Runcorn, Warrington, Leigh and Liverpool. Our no win, no fee service has helped countless people receive redress for things that have gone wrong when they've received medical treatment.
Don't suffer in silence. Contact our friendly, professional team today.