Employment is a complex constantly changing area of law, so it can be difficult to understand your rights as an employee when you aren't fully aware of the terms and conditions of your employment in the first place. Understanding your rights can seem like a daunting task but Mark Reynolds Solicitors fully understand this and are dedicated to easing your stress through a worrying and uncertain time.
Here at Mark Reynolds Solicitors our expert Employment Law in Runcorn solicitors fully understand what issues can arise in the workplace. Our Runcorn team are here to assist you with any Employment Law problems you have experienced, during or after your employment has ended.
Our initial assessment of your claim is free and our expert solicitors will be able to tell you whether your case has a solid ground to work on, so if you are unsure about your claim get in touch with us. It doesn't cost anything to find out!
Our expert solicitors and advisers in Runcorn are ready to help you through any employment issues you are having. We offer services in the following areas:
A dispute with an employer or an unfair dismissal – Employees who have been threatened or had their employment terminated in unfair circumstances.
Discrimination – Employees who have faced discrimination or issues concerning their sexual orientation, race, gender or religion.
Wage disputes and redundancy rights –  Employees who haven't been receiving the correct pay, or matters concerning redundancy that violate their rights as employees.
Maternity and paternity rights – Employees who have had issues concerning maternity pay/leave and those who aren't receiving the correct treatment when considering returning to work.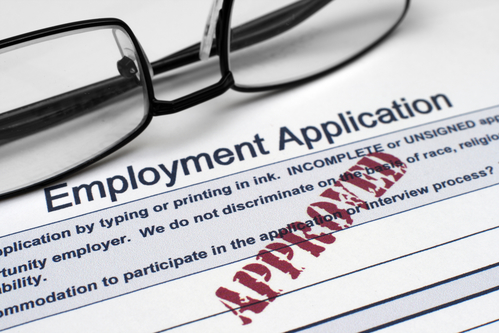 Mark Reynolds Solicitors Runcorn believe that the best way for our clients to understand their rights in the workplace is to offer clear pragmatic advice that is sympathetic and sensitive to the situation, as we are well aware of the stress that Employment related problems can have on people. You can expect us to be professional, pro-active and accessible through excellent communication means in order to work through the problem with you and have the best chances of success for your claim. Our Employment Law in Runcorn Solicitors will work with you efficiently and cost-effectively allowing you to put your problems behind you and acquire peace of mind.
For more information or advice about what the Employment Law in Runcorn team can do for you please fill and send the contact form at the top right and we will get back to you as soon as we can, or for a quicker response, you can call us at our Runcorn branch on 01928 560 022. You can also read our page about Employment Law which contains some FAQ on the subject.
How to find us:
Mark Reynolds Solicitors are located at 55 High Street in Runcorn in the old town area, our postcode for your satnav is WA7 1AH. Our hours of business are 8:45 a.m to 5 p.m Monday to Friday.
Areas we offer our Employment Law services: