According to recent research by the CIPD (Chartered Institute of Personnel & Development), over 20% of employers have seen an increase in staff reporting depression and anxiety.
With reference to the responsibilities set out in the Equality Act 2010, employers are duty bound not to discriminate against anybody with a disability, whether that's physical or mental, so this rise in cases is being closely monitored by employment law experts.
Guarding against disability discrimination starts right from the beginning of the recruitment process. Employers are legally obliged to treat every CV the same, regardless of whether a disability is stated and, from a mental health perspective, there is no obligation from the applicant to disclose any condition.
If, after being accepted for employment, an employee discloses that they have a mental health problem, the employer is legally bound to ensure that no discrimination, harassment or victimisation takes place and that reasonable adjustments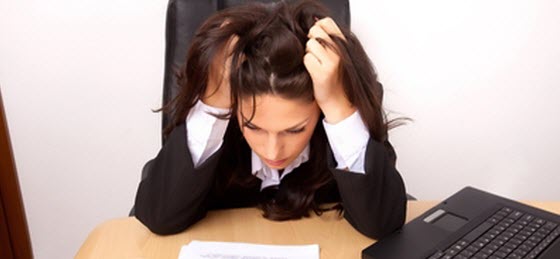 are put in place to create equal opportunities for all employees.
What constitutes reasonable adjustments is hard to define when it comes to mental health conditions but it may mean being flexible in adjusting work times to fit with an individual to avoid anxiety or putting them in a role where they are not exposed to situations that may exacerbate their condition. It's about the employer working closely with the individual and tailoring an approach that is mutually acceptable.
Some employers have excellent records when dealing with employees who have mental health conditions and when handled correctly, the business benefits from reducing sick leave and holding on to experienced and well trained staff. Sadly, there are other employers out there that are not so forward-thinking and do not take the appropriate measures to accommodate employees who may be suffering from mental health problems.
If you or a family member is having problems with their employer as a result of a mental health condition and would like to discuss your rights in this situation, please get in touch with us here at Mark Reynolds Solicitors on 0800 002 9577, or submit a form through our contact page and we will get back to you as soon as possible.