If you have been involved in a car accident which wasn't your fault you may be entitled to making a compensation claim. It is a common misconception that you can only make a claim if you were driving the car whereas in reality you have the right to do so if you were a passenger or even a pedestrian hit by the car. You have the right to be compensated for any lost income, medical expenses, income that you may lose in the future as a result of your injury or any other expenses that relate to the accident.
The amount of compensation you will be able to claim will vary depending on what injuries you have and your circumstance. In order to ensure you have the strongest case possible there are a few things that it is advised you do immediately after the accident.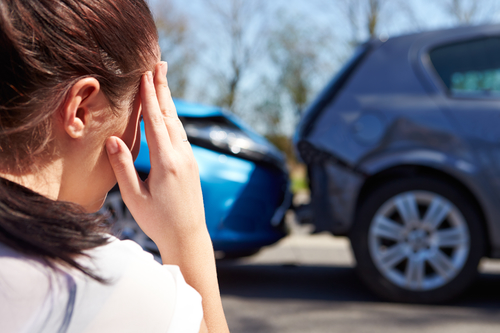 Getting an official record of the accident is the first step to take. The best way to do this is by contacting the police the moment the accident occurs. This is a step that people often overlook if there is no immediate damage to themselves or their vehicle but it is extremely important. In doing so you will have access to a police report which will contain all the important details you will need when filing your claim.
As well as the police writing a report on what happened, you should also write your own account as soon as possible. This should include as much detail as possible and if necessary photographs of damage to the car and any injuries sustained. Any documentation that occurs as a result of the accident should also be kept; this may consist of medical bills, prescriptions, doctor/hospital appointments. Travel costs and costs of any help you have had to hire to look after those in your care such as babysitters will also fall into this category. If as a result the injuries sustained have caused you other financial issues in your life, these should also be recorded. Some people have to take time off work causing them to lose money or impact their future wages if the injury is long term. Any time taken off work because of this should be verified with a signed document from your employer. These should all be signed and dated so they can be used as evidence.
Finally, just keeping a daily diary of how your physical, mental and emotional wellbeing is impacted by your injuries is important. Often it is important for people to see and understand how much your life has been impacted so that your case can be strengthened, ensuring a quicker result.
Call Mark Reynolds Solicitors on 0800 002 9577 today to speak to our no win, no fee personal injury advisors.