All decent employers will follow all employee rights down to the letter. Whether you work in an office or on a construction site, employee rights are vital for a safe and happy working environment. Encouraging employees to join a trade union is known to boost morale and, of course, can protect employees if thing go wrong. Here are a few employee rights you should know…
It's all in the contract
According to employment law, an employer should provide you with a contract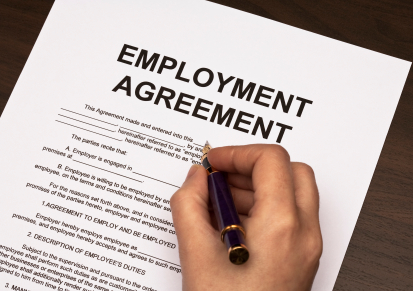 as soon as possible, ideally within two months of starting work. The contract should include job title, responsibilities, salary, hours of work, paid holiday, sickness pay entitlement, pension scheme (if applicable), notice period and grievance/disciplinary procedures.
Statutory Rights
Employment law involves statutory rights – these are legal rights based on laws passed by Parliament. Almost every worker is entitled to basic statutory rights including:
Written contract (see above)
Itemised pay slips
National Minimum Wage
Time off for trade union duties
Paid time off work to look for new employment if being made redundant
Paid time off for antenatal appointments
Paid maternity/paternity/adoption leave
Right to ask for flexible working
Unpaid parental leave
Time off for training/study (16-17 year olds)
Max 48 hour working week
Work until you're 65
Claiming compensation if unfairly dismissed
The right to work without discrimination
Weekly and daily rest breaks
There are many more, but these are just a few basic statutory rights every employer must adhere to.
Illegal Contracts of Employment
Contracts of employment may be deemed illegal in employment law if:
Tax and NI contributions aren't paid
If you work "cash in hand"
If you know you're being paid "cash in hand" to avoid paying tax and national insurance
Training
Training is a great way to get ahead in your career. Your employer should give you the right to ask for time off for training if it will improve your job performance. You can ask for time off for training if:
Your company employees 250 or more employees
You've been working for your employer for 26 weeks or more
You're not already paid for time off for training.
Need to speak to a professional about employee rights? Contact us on 0800 002 9577 today for a free consultation from Mark Reynolds Solicitors.